25% OFF NEW YEAR DISCOUNT - USE CODE "NEWYEAR"
ALL-IN-ONE NUTRITION
GUT HEALTH - brain health - inflammatory support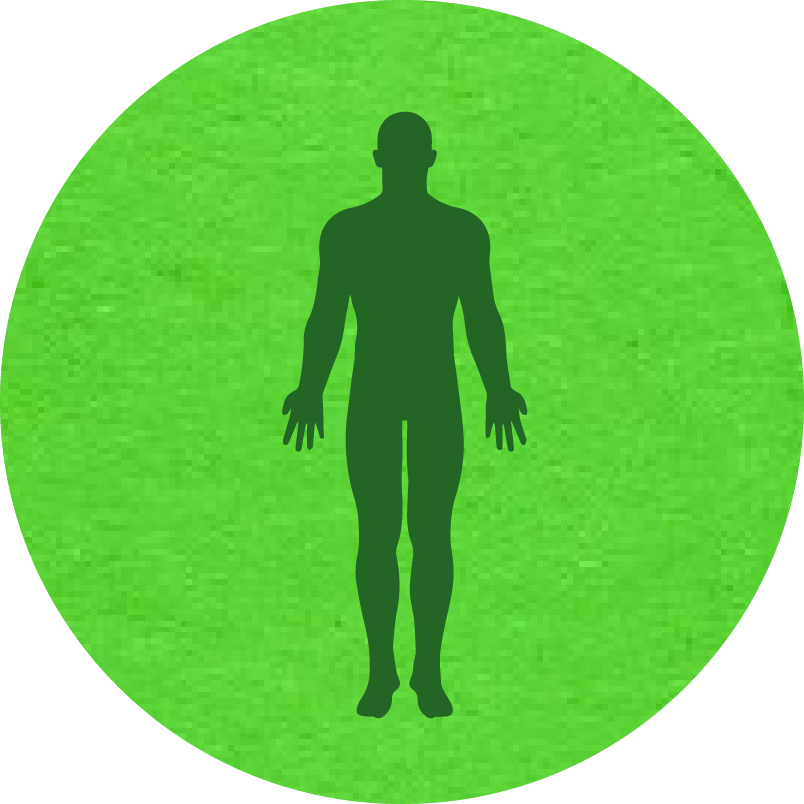 Supercharge your health with 42 superfoods full of nutrients that aren't apart of our everyday diet plus 4 specialized blends to support mind and body health.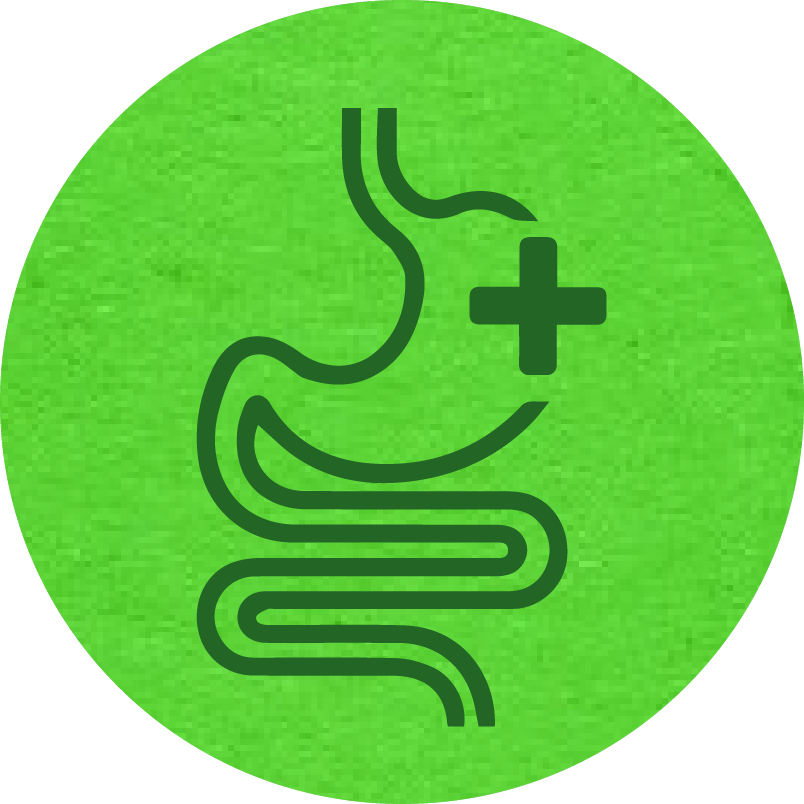 AIDS IN HEALTHY DIGESTION
Our Digestive Reset blend with probiotics aids in healthy everyday digestion and helps improve nutrient absorption.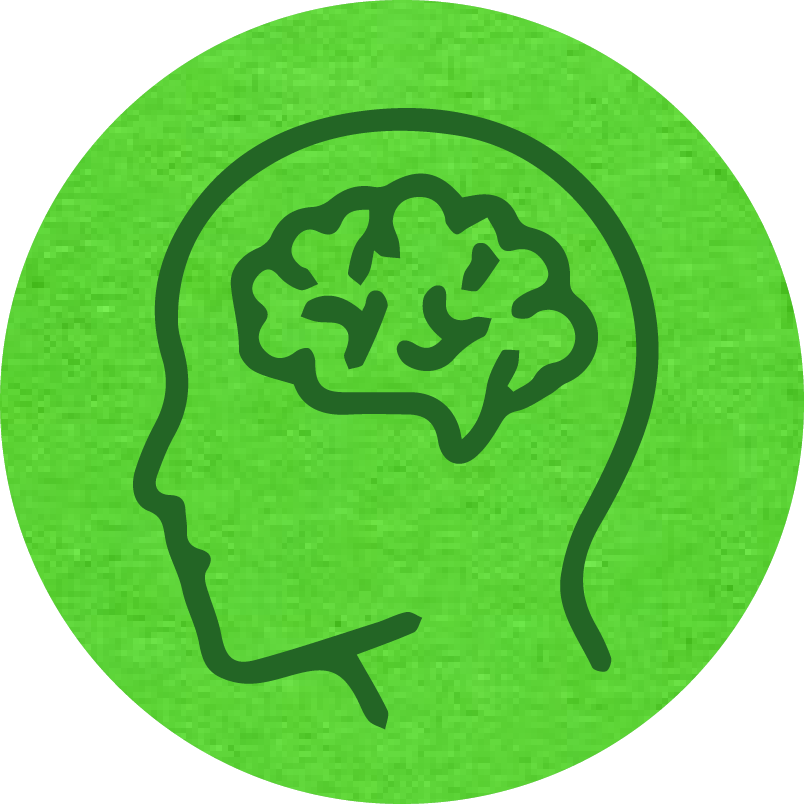 MEMORY, FOCUS, AND OVERALL BRAIN HEALTH
Contains our cutting-edge mental boost blend with clinically studied ingredients that support memory, focus, mood, and overall brain health.*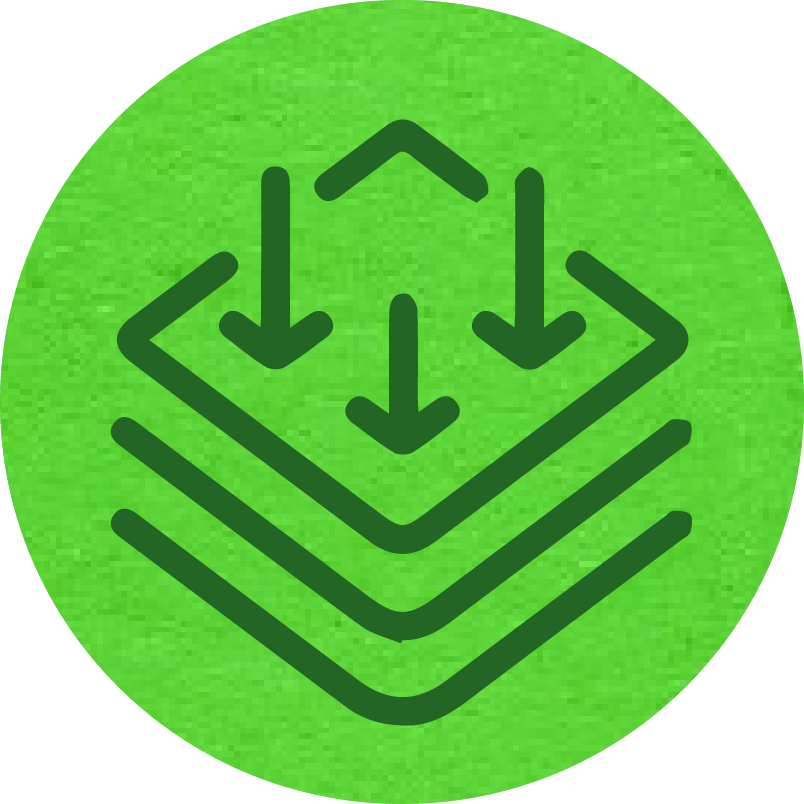 SUPPORTS A HEALTHY INFLAMMATION RESPONSE
The combination of plants and antioxidants help all throughout the body and supports a healthy inflammatory response .*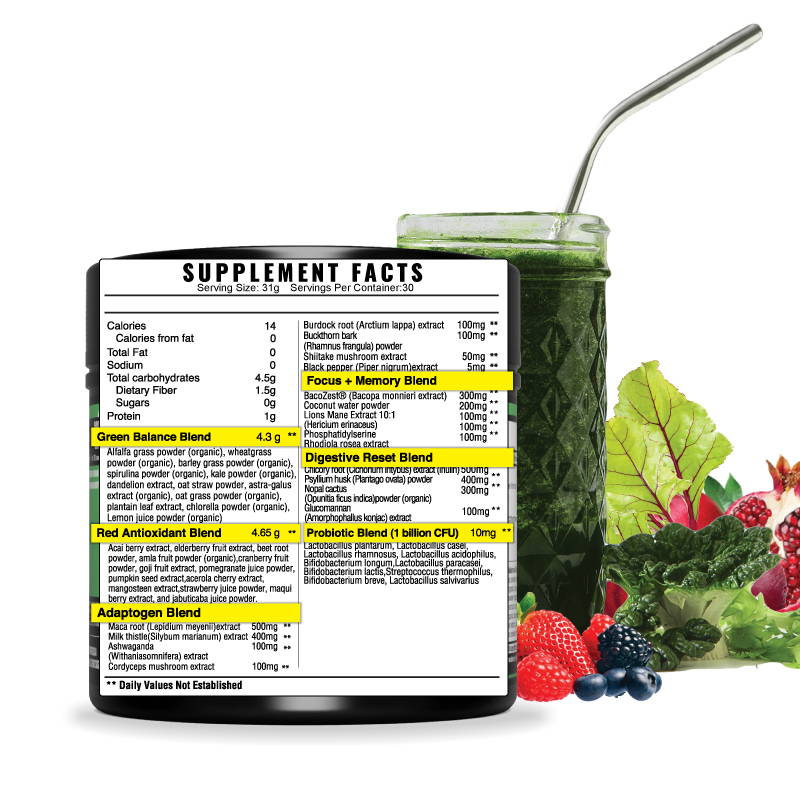 POWERFUL BLEND OF
SUPERFOODS IN EVERY CUP
Greens N' Reds Superfoods contains 42 superfoods that support gut health, brain health, a healthy inflammatory response, and your bodies response to stress.
✓ Supports a Healthy Gut and Digestion
✓ Helps Boost Brain Power, Focus, & Energy
✓ Promotes Whole-Body Antioxidant Boost
✓ Supports a Healthy Inflammatory Response
REAL REVIEWS FROM REAL CUSTOMERS
"I've tried so many greens/reds products (no seriously like every brand.) These hands down have the most benefits and taste so good I actually look forward to them every day! " -K.E.
"My body is sensitive to alot of the nootropics out there. This one is more natural and with the super food and probiotic blend, this is a one stop shop. After mixing this into my smoothie I feel a natural energy, calmness, and focus to get my work done. If you have a hard time dealing with L tyrosine or caffeine and care about your overall health and gut BUY THIS NOW! " -Alexander Savoy
"Very well formulated and great tasting! I starting using this product to help me gain better nutrition as I am often so busy, I fail to take care of myself nutritionally. I use this product in my daily smoothies to help me feel SUPER! The mental boost blend helps me with focus throughout the day and is very beneficial. I am very happy I bought this product and highly recommend it! " -Yajaira Sanchez
SUPERCHARGE HEALTH, ENERGY, AND FOCUS
WITH 1 SCOOP DAILY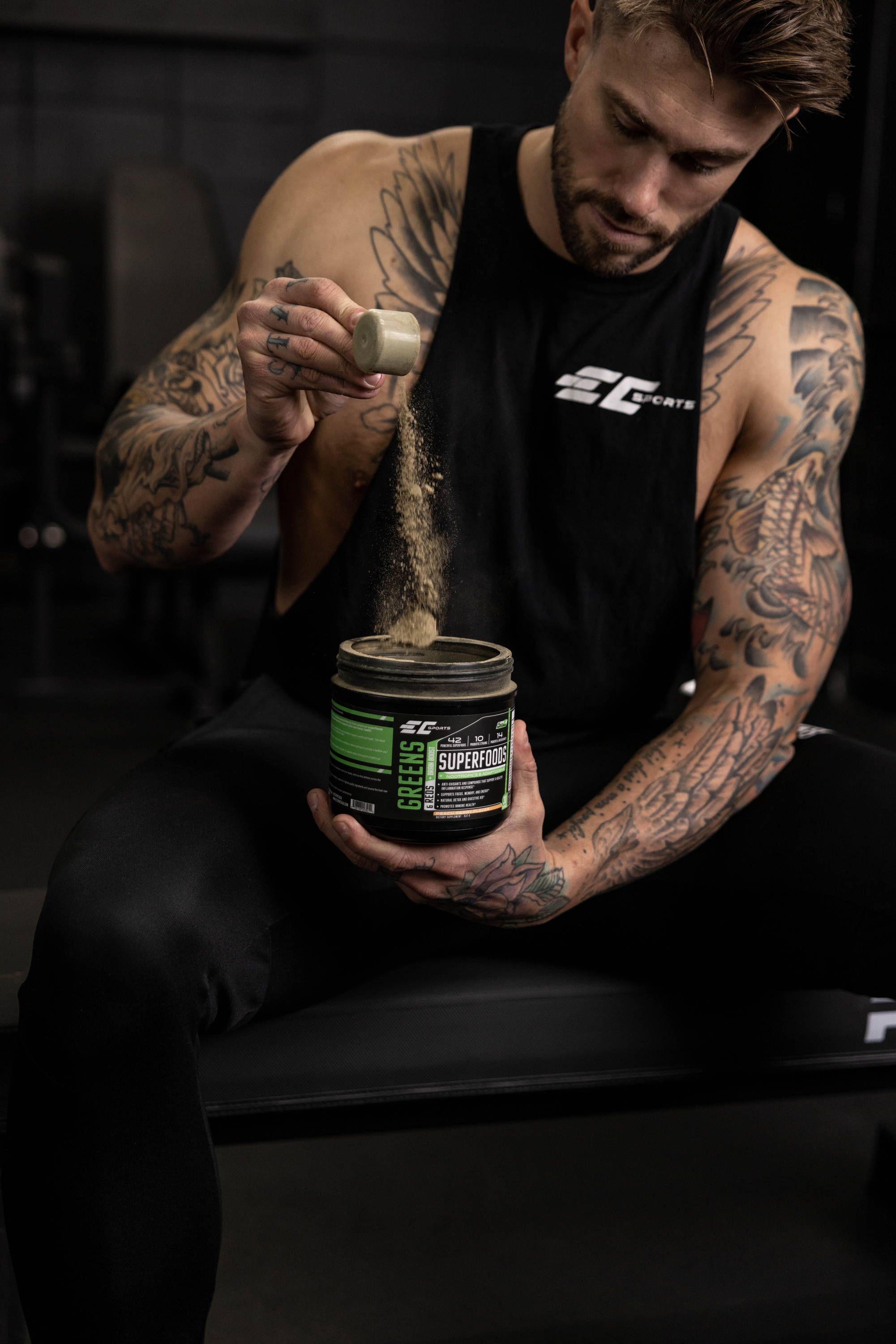 42 GREENS + SUPERFOODS IN SECONDS

Enjoy the mind and body benefits of ingesting the powerful blend of greens, reds, antioxidants, and adaptogens

Get ready for laser-sharp mental focus! Our mix of superfoods and nootropics will helps boost brainpower.*

Our greens, reds, nootropics, antioxidant, and adaptogen blend help boost your energy levels, immune system, and support a healthy inflammatory response all at once.*

Our digestive reset blend paired with probiotics helps with healthy digestion and enhanced absorption of the superfoods, promoting a healthy gut microbiome and less digestive discomfort
You've got questions, We've got answers
Is Greens and Reds Superfood Vegan?
Yes! Greens & Reds Superfood + Brain Boost is vegan and uses 100% natural ingredients
Is Greens & Reds + Brain Boost 100% natural?
Yes! Greens & Reds + Brain Boost uses is made using 100% natural ingredients and our Greens Blend is Organic
What does your 60 Day Money Back Guarantee Mean?
This means if you are not satisfied with your purchase we will refund your order 100%